Saturday September 10, 2016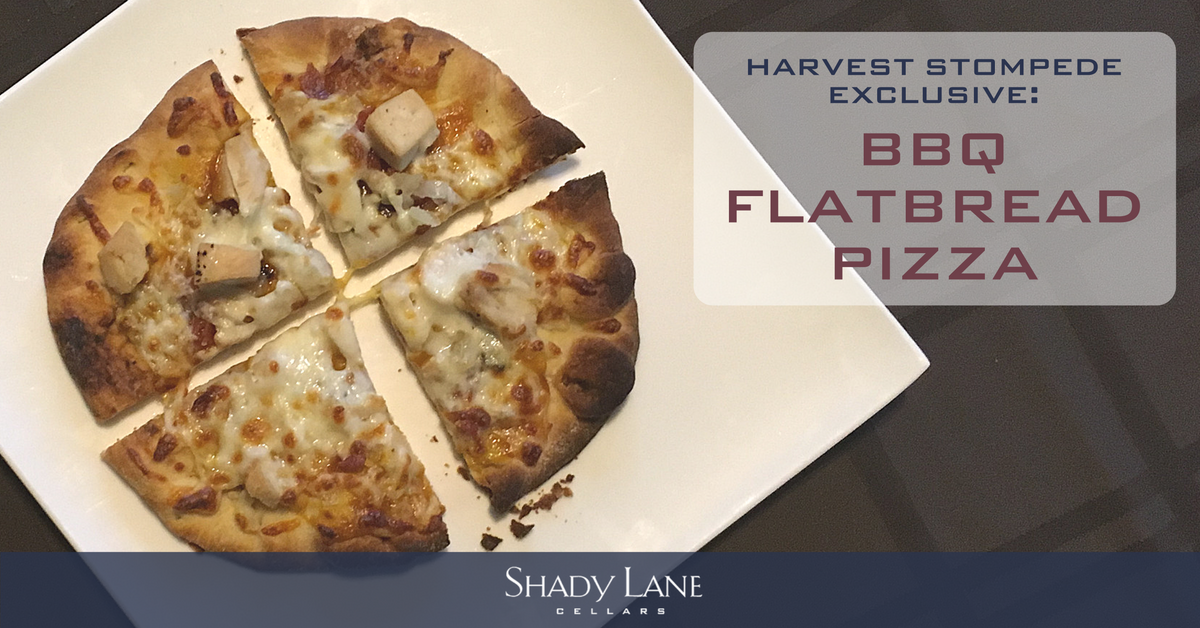 BBQ Chicken Flatbread Pizza
A sweet and tangy delight, try our BBQ Chicken Flatbread featured at this years Harvest Stompede.  We paired it with our 2014 Pinot Noir Rosé for a fun a light match sure to please any palate.
Ingredients
Flatbread – can easily find quality pre-made options at your local grocery store, or find a quick and easy recipe online
¼ Red Onion
3 Strips of Bacon
1 Chicken Breast
1 cup Shredded Mozzarella Cheese
10 oz Dijon Mustard
5 oz Apple Cider Vinegar
5 oz Rice Wine Vinegar
2 oz Worcestershire Sauce
3 Tbs Honey
1 tsp Onion Powder
1 tsp Garlic Powder
1 tsp Cumin
Tabasco (or your favorite pepper sauce)
1 tsp Chili Powder
Salt
Black Pepper
Directions
Sweet Golden BBQ Sauce
In a large bowl combine mustard, honey, Worcestershire sauce, onion powder, garlic powder, and cumin.  Stir together to incorporate evenly.  Next whisk in both types of vinegars and the chili powder, ensuring even emulsification.  Add Tabasco pepper sauce to your preference for heat, then salt and pepper to taste.
Preperation
Cook the bacon in a large pan and set aside to cool.  Small dice your red onion and add to the bacon grease on medium heat, cook until translucent, remove and drain.  Dice your chicken breast into approximately ½ inch cubes, lightly salt and pepper and brown and cook mostly through in your pan.      
Place your crust on a sheet pan and pre-heat your oven to 425°.  If using a fresh dough, use olive oil or cornmeal to prevent from sticking.  Using a large spoon, add BBQ sauce to your preference.  Crumble and sprinkle the bacon evenly throughout.  Next add your diced onions evenly on the pizza, and lastly the chicken breast.  Cover with shredded cheese and bake until desired doneness, roughly 12-18 minutes.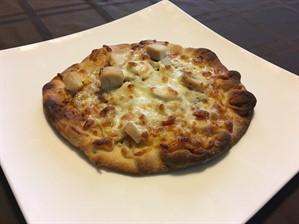 Rick DeBlasio

Shady Lane Cellars - General Manager