Our History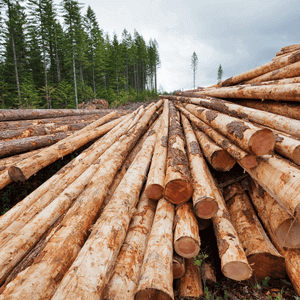 1881
A.H. Petrie is the first Shady Lane land owner's name appearing on the earliest plot map of Bingham township in 1881. He was in the lumber industry. It seems A.H. Petrie had a hand in building the Bingham dock which changed ownership & names over the decades. This dock played a major role in the sawmill, little village and community that sprung up.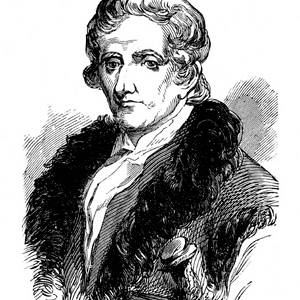 1900
On the 1900 plat map, Walter Boone is listed as the property owner. Daniel Boone was his 4th Great Grand Uncle. Mary and Walter Boone raised their family on the farm at Shady Lane. According to the vintners and fruit growers in the area, the 100-acre farm had a rich past in producing peanuts, potatoes and large yields of high-quality fruit, mainly cherries and peaches.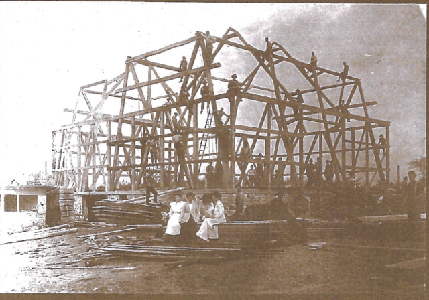 1907
The barn at Shady Lane Cellars was erected in 1907. It was struck by lightning in 1919 and burned down. It was later rebuilt on the same foundation that exists today. The foundation is constructed of field stones gathered from the crop fields along the West Bay.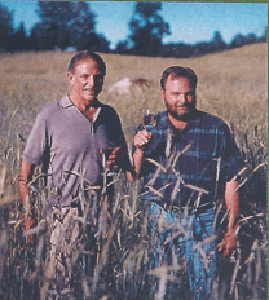 1988
Good friends, Bill Stouten and Joe O'Donnell become the new land owners. During their time fishing and hunting together in the 80's, they were searching for ideal farmland for a vineyard. They found it and they purchased the present site of Shady Lane Cellars in 1988.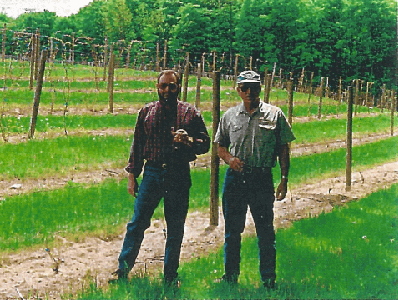 1989
Bill and Joe planted their first vines in 1989. They removed a peach orchard and planted Pinot Noir and Chardonnay. From 1989 to the mid 90's, Bill and Joe planted a total of 10,000 grape vines on the property. Good friend and mentor, Larry Mawby, helped produce some of Shady Lane's first wines.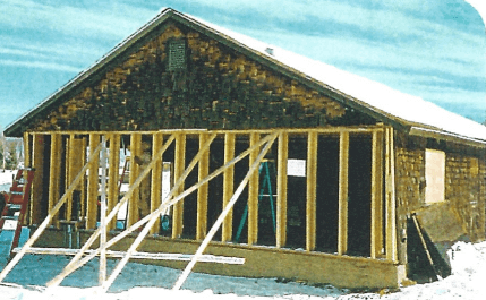 1996
Bill and Joe gutted and reconstructed the building at the top of the Shady Lane parking lot to serve as their processing and storage facility. This was critical in their efforts to become an official bonded wine cellar by the Bureau of Alcohol, Tobacco and Firearms and licensed by the Michigan Liquor Control Commission in August of 1996.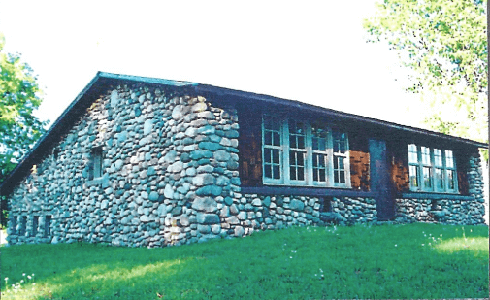 1999
The Shady Lane tasting room building was a chicken coop for 80 years (originally built in 1915) until Bill and Joe completely transformed it into the warm and inviting tasting room you experience today. The renovation took two years and it opened for business as the Shady Lane Cellars tasting room in the Spring of 1999.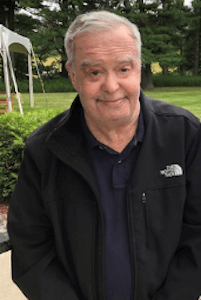 2013
Richard Fortune purchases Shady Lane Cellars in March of 2013. Originally from Indianapolis, Indiana, the Fortune family have been visiting Leelanau County for over 50 years and were familiar with the incredible beauty and richness that it had to offer. He is responsible for many of the upgrades to the winery as well as the vision and building of our outdoor patio and bar. Mr. Fortune passed away in 2022 and the winery is now owned by his two daughters.