Meet our People
The Right Location Makes the Perfect Grapes. The Right People make all the Difference.
---
Richard Fortune - Owner & Proprietor

In March of 2013, Richard Fortune became the proud new owner of Shady Lane Cellars.

Originally from Indianapolis, Indiana the Fortune family have been visiting Leelanau County for over 50 years and were familiar with the incredible beauty and richness that it had to offer. After building a home in the county, Mr. Fortune planted his own vineyard on the west side of Lake Leelanau, named Hennessey Harbor Vineyards.
---
Kasey Wierzba - Executive Winemaker & General Manager

Kasey began her journey at Shady Lane Cellars as Assistant Winemaker in 2013, rose to
Winemaker in 2016 and earned her place as Executive Winemaker and General Manager in
Summer 2022. Prior to her adventures on the Leelanau Peninsula, Kasey spent seven years in
Napa Valley working for Far Niente, Rudd, and Frog's Leap wineries. She earned her bachelor's
and master's degrees in Horticulture from Michigan State University. Wierzba and her family live
in Traverse City, where they spend time mountain biking, downhill skiing and playing piano
together. When she's not at Shady Lane Cellars, she enjoys traveling with her family.
---
Maddie Vint - Assistant Winemaker & Quality Control Manager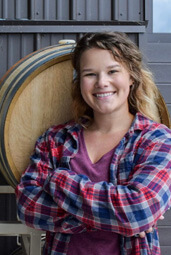 Maddie joined our team in 2022. She graduated from Purdue University in 2019 with a bachelor's degree in Agriculture Business and earned an additional associate's degree in Enology from Missouri State's VESTA program in 2021. Throughout her education, Vint worked as an intern at Black Star Farms, and later took on a part-time position at Carpenter Creek Cellars, where she later held a position as assistant winemaker for 3 years. In 2021, Maddie spent a harvest in Sonoma, California at Ram's Gate Winery for additional experience in winemaking. Outside of wine, her passion is managing the Hayden Vint Foundation in memory of her older brother. She manages the fundraising events and chooses recipients for the scholarship.
---
Andy Fles - Vineyard & Facilities Manager

Andy joined our team in 2013, after spending some time with Peninsula Cellars on neighboring Old Mission Peninsula. After completing his horticulture degree at Michigan State University, Andy cut his teeth at a vineyard management company in Oregon. He is considered an invaluable resource at the winery and a bottomless well of plant knowledge, making him an essential part of the team. When he's not working, he is likely spending time with family and friends or lacing up his shoes for a long run.
---
Missy Check - Hospitality & Event Sales Manager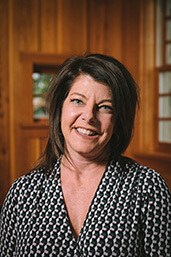 Missy joined our team in October 2022. She oversees all aspects of the estate winery's tasting room experience. She also manages event sales, operations and execution. Missy earned her bachelor's degree in theater education from Ohio State University before growing her career in cities across the country. She is a self proclaimed food-enthusiast and enjoys spending time with her husband and her 3 children. When she's not working or spending time with family, she can be found traveling, taking in concerts, playing board games, or heading straight to the water to go boating or fly-fishing.
---
 Kim Simecek - Sales & Marketing Manager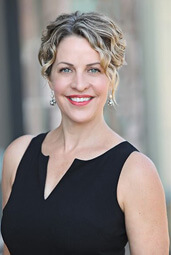 Kim joined Shady Lane in 2020. Her wine career began with J.Lohr Vineyards & Wines in 2002. Kim has a bachelor's degree from Central Michigan University as well as a Culinary Arts degree from Kendall College. She is a certified sommelier and holds a WSET II Certification. Kim has an enthusiast love for cooking and entertaining. She is actively involved with Alzheimer's Association and has also written an online course for at-home dementia caregivers. Kim's passion is travel and she has been to 36 countries. She loves being on the water, is an avid gardener, hiker, yoga instructor and motorcycle enthusiast.
---
Luke Hershey - Wine Club & E-Commerce Manager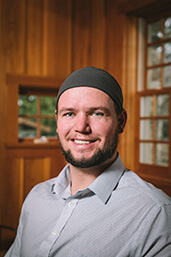 Luke Hershey is our E-commerce and Wine Club Manager. He has been with Shady Lane since 2017. In 2020 he became our Tasting Room Manager and in 2022 moved into a role to better benefit our wine club and online customers. Luke has spent his entire life visiting Northern Michigan before making a full time move to the area in 2015. Luke has a passion for being in nature and being active. He and his wife (along with their two dogs) enjoy spending their free time traveling in a converted van exploring the wilderness.
---
---
---