Friday June 10, 2016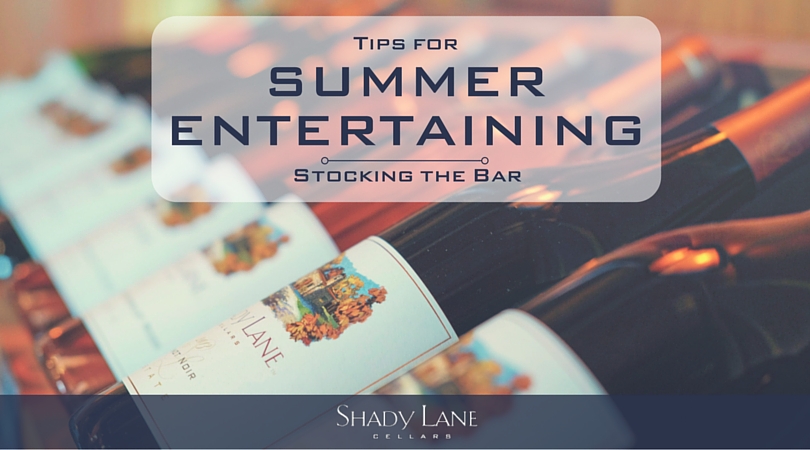 Stock the Bar This Summer and Keep your Guests Refreshed!
As you plan, make sure to include a beverage plan, and know your guests' preferences. Think about what you would like to provide (Beer and Wine is always a safe bet) and make sure you have enough for everyone, and enough to last.  You also don't want to encourage anyone to over-imbibe, but you want your guests to have a good time. Bloody's and Mimosa's, Coffee, or maybe cold beer and wine.  Don't forget as we said above, BYOB is a great option as well – just don't expect anyone to show up with something if you don't ask them too.
Remember proper serving temperatures, and other items necessary for what you are serving. ICE, ICE, ICE – stock plenty of it.  Limes, Lemons, Mixers and any other items your guests might need to make a drink.  If you're serving Mojitos, make sure you have mint and limes, Moscow Mules need Ginger Beer and Limes, and always plenty of water and non-alcoholic items. Most importantly don't forget your favorite Shady Lane Wines!
Sparkling Summer Cocktail
Ingredients
Shady Lane Cellars Sparkling Riesling
1 Sugar Cube
Angostura Bitters
St. Germain Elderflow Liqeur 
1 Cucumber Slice
Place the sugar cube in the bottom of a champagne flute or desired glass.  Soack the cube with 3 dashes of Angostura Bitters.  Cover with 1oz St. Germain Elderflower Liquer and fill with Shady Lane Cellars Sparkling Riesling.  Garnish with 1 slice of cucumber for some added freshness and enjoy!
Rick DeBlasio

General Manager - Shady Lane Cellars