Monday August 8, 2016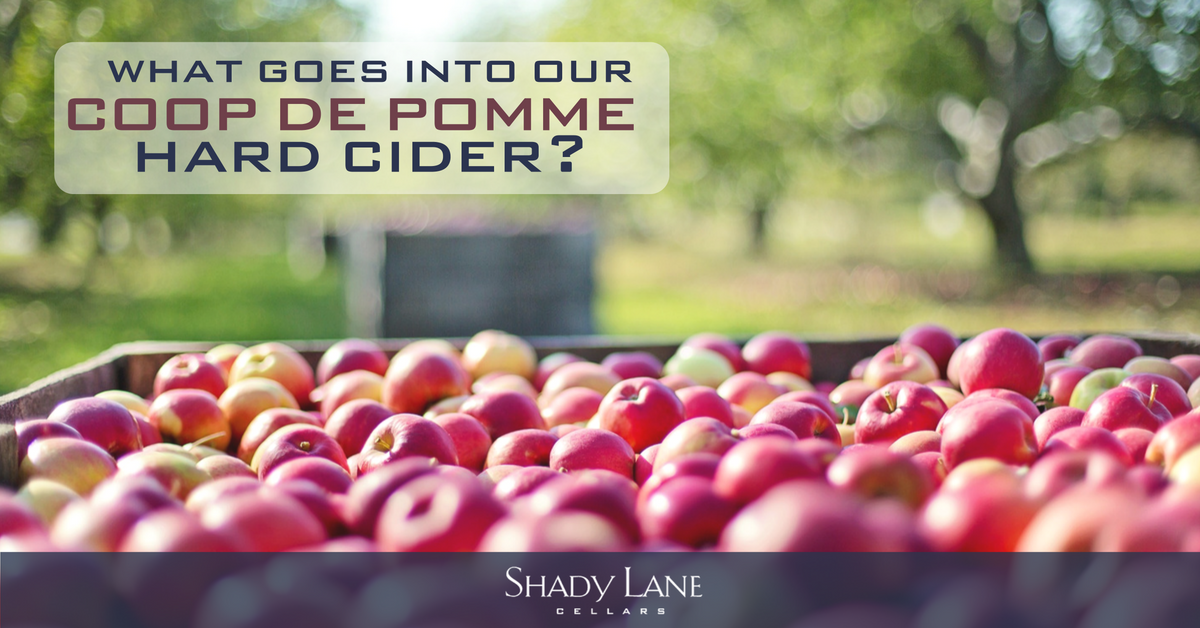 What Goes Into Our Coop de Pomme Hard Cider?
First of all, did you know that we have hard cider? We do, and it's deliciously complex and full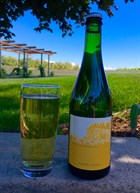 of bright, juicy flavors. But, do you know what kind of history goes into the production of hard cider?
It's the juicy, sweet of McIntosh; the earthy, honey peel of russeted Golden Delicious; the aroma and structure of Northern Spy; the balanced acidity and robust flavors of Rhode Island Greenings, it's Coop de Pomme. Our Coop de Pomme is made using local, Leelanau County apples of four different varieties, each adding to the aroma, flavor, and texture of this traditional beverage.
The History of Apples in Michigan
Apple production has a very long history in Michigan, most likely originating with the first plantings from the Jesuit Missionaries traveling the wilderness in the mid-1600's.
These men were sent out to minister to the Native Americans and create alliances between the French and Native people. They planted apple seeds along the trade and travel routes beside rivers and waterways. Later in 1701, Fort Pontchartrain or Fort Detroit was established. Outside the fort, colonists began to settle and farming, and orcharding was encouraged; the apple became a staple as fresh produce, processed and dried for storing and as hard cider.
The origins of hard apple cider began in Northern France and England. In England, a version of hard cider was being drunk by the Kentish villagers before the Romans arrived. It is thought that early travelers from Spain and France introduced 'shekar' the Hebrew word for 'strong drink' to early Britons. British cider production was enhanced and enriched with the conquest of the Normans in 1066 and shortly after cider production became a very important industry.
In early America wheat and grain did not thrive like fruits and apples and hard apple cider quickly became the most popular beverage. Even John Adams admits to his cider consumption in his personal diary (1765), "In conformity to the fashion, I drank this morning and yesterday morning about a gill (1/4 pint) of cider; it seems to do me good."
Today the rolling hills of Leelanau County are one of the top producing apple areas in the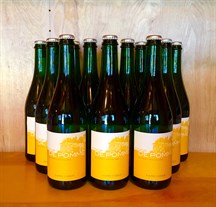 country. We source our apples from fourth generation Leelanau apple growers. Their apples have some of the best views in the county over-looking Lake Michigan and the vast skyline just beyond the green hills. It's here in the heart of the county where we find the balance of working hard and enjoying life. So gather some wood, wait for the setting summer sun, build a fire and sip the fruits of the land; enjoy Coop de Pomme!
Cheers!
Kasey Wierzba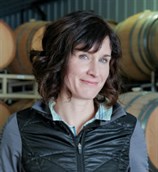 Winemaker - Shady Lane Cellars