Monday May 30, 2016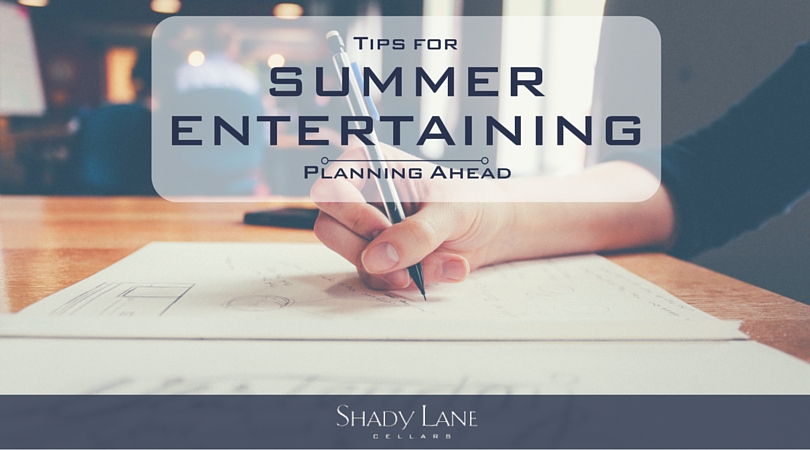 1. Plan Ahead and Send an Invitation
While impromptu entertaining is always fun, having a plan in advance will set the tone for you and your guests.  Choose a date, pick a time and make a list of everyone you want to invite.  You don't need to let everyone know in February about your Memorial Day cookout, but 2-3 weeks should be enough lead time for everyone to put it on a calendar and make arrangements to be there.
Everyone loves to receive and invitation, and with the technology available today it is easy to send out something casual to make your guests feel welcome and special.  This will help your guests commit, and remember to plan, as well as allow you track a head count and plan accordingly.  There is nothing worse than going into your party not knowing who will or won't show up.  Try evite or a Facebook Event for an easy invitation.
Other questions to answer include while you are planning: Is it a seated dinner, or a casual cookout.  Just hors d'oeurves, or a full meal.  Brunch, Lunch, Dinner? Beer and wine, full bar, or BYOB?  Kids or no kids?  Is this a special occasion?
Check out this great Chickpea Salad sure to enahnce your party this summer!
Chickpea Salad

Ingredients
2 Cans Chickpeas (or Garbanzo Beans)
2 Lemons
4 Large Basil Leaves
¼ Cup Shredded or Grated Parmesan Cheese
¼ Cup Extra Virgin Olive Oil
Salt
Pepper

Directions
Drain and rinse your chickpeas, set aside and allow to dry.  In a large bowl, squeeze the juice of two lemons. Rough chop, or tear apart the basil leaves into approximately dime size pieces and add to your lemon juice. Slowly add your olive oil to the lemon juice mixture while whisking vigorously until it is fully incorporated.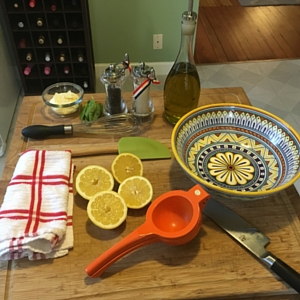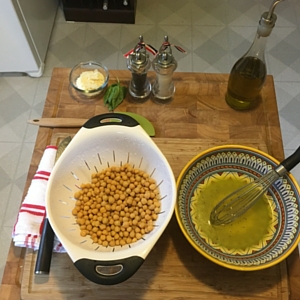 Add your chickpeas and with a spatula or wooden spoon fold them over again and again, delicately to coat everything with the oil and lemon juice.  Finish with Parmesan cheese over top, salt and pepper to taste, and you are ready to serve!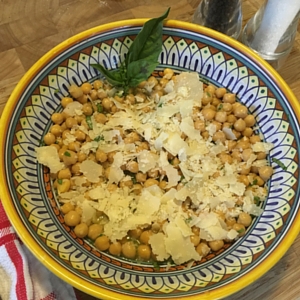 Quick Tip: Mix everything together a day in advance and allow to marinate overnight, this will incorporate all of the flavors and enhance your dish for the next day!
Wine Pairing: Shady Lane Cellars 2013 Dry Riesling
Cheers!
Rick DeBlasio

General Manager -Shady Lane Cellars