Wednesday May 25, 2016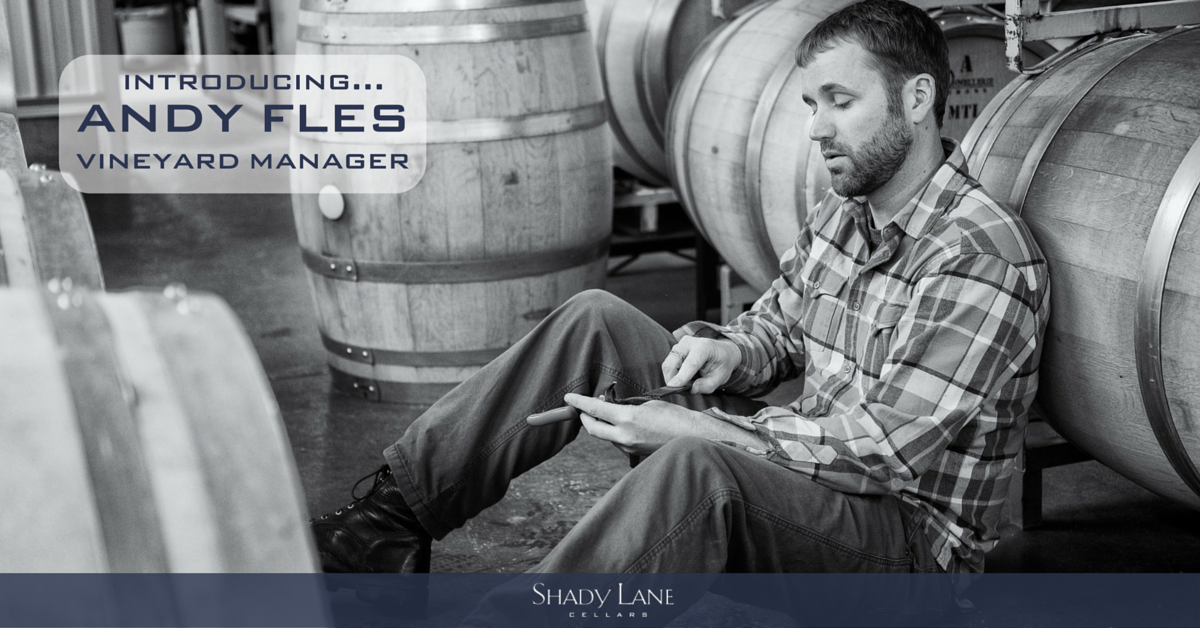 Meet Andy Fles, Vineyard Manager at Shady Lane Cellars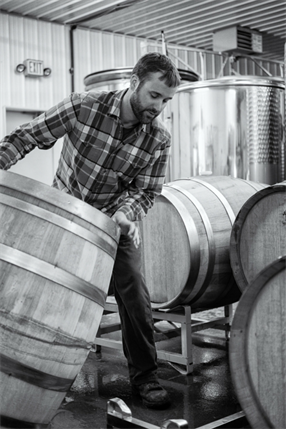 Meet Andy, he's the guy that keeps our vineyards healthy, productive, and looking lovely!
Andy joined the team at Shady Lane Cellars in 2013, after spending some time at Peninsula Cellars on Old Mission Peninsula.
What started out as a simple job on a friend's farm to earn some extra cash while in high school, became the beginning of Andy's journey to a true love of farming. This early work on an apple orchard, coupled with an Intro to Horticulture class at Grand Rapids Community College, eventually turned into a Horticulture degree from Michigan State University with a specialization in viticulture and enology. Before graduation, Andy was afforded the opportunity to obtain two internships, one at MSU's Student Organic Farm, and the other at Oregon Grape Management in the Pinot Noir saturated hills of the Willamette Valley.  
Upon graduation, Andy moved up to Old Mission Peninsula where he was able to obtain valuable experience as the Farm Manager at Peninsula Cellars. After six years overseeing cherries and grapes at Peninsula Cellars, Andy joined the team at Shady Lane in March of 2013.  Aside from building upon Shady Lane's past successes, he has implemented new programs such as regular custom compost applications to build soil health, and pruning strategies to deal with the increasingly unpredictable weather events.
Andy is an integral part of our team and we're excited to see what new and wonderful things he dreams up to keep our vineyard healthy and our wines wonderful.