Tuesday March 14, 2017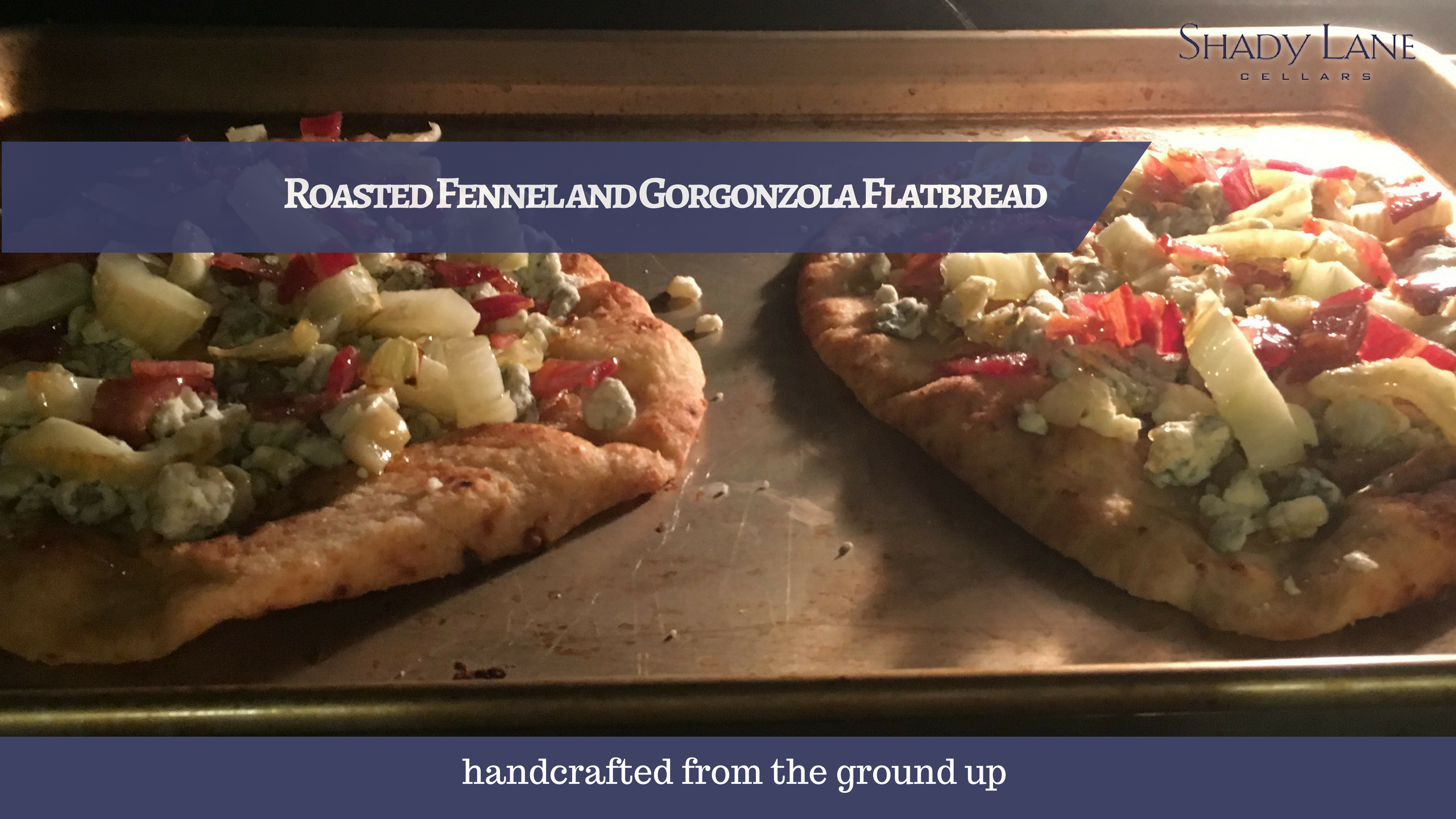 Roasted Fennel and Gorgonzola Flatbread
Ingredients
8" Flatbread – can easily find quality pre-made options at your local grocery store, or find a quick and easy recipe online, Naan is a great option and my favorite to use.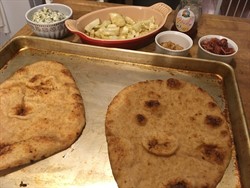 ½ shallot
½ clove of Garlic
1 strip of bacon
1/8 cup of Crumbled Gorgonzola
1 T Honey
1/8 cup chopped Fennel
2 T Olive Oil
Directions
Preheat your oven to 425°.  Place your fennel in a small baking dish with a little bit of olive and place in the oven for approximately 15-20 minutes.  The fennel should be cooked through and begin to brown on the edges.  In a small pan, cook your bacon until done.  Make sure it is cooked through, but not overdone as it will continue to cook in the oven.  Remove your bacon, and finely chopped shallot and garlic cooking slowly until translucent and soft, approximately 5 minutes.  Remove from heat and set aside.
Place your flatbread on a sheet pan.  Spread your shallots and garlic evenly over the bread.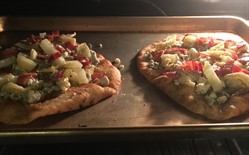 Next crumble your bacon and distribute evenly as well.  Follow the bacon with your crumbled Gorgonzola and lastly the roasted fennel.  Lightly drizzle honey over the entire flatbread and place in the over to cook for approximately 8 – 12 minutes.  The cheese should be melted and crust golden brown. 
Remove from the oven, allow to cool, slice and serve!  Makes 1 8" flatbread, simply increase the recipe based on the number of flatbreads you need to make.
Pair with Shady Lane Cellars Dry Riesling for a delightful treat to kick-off a great evening with great company.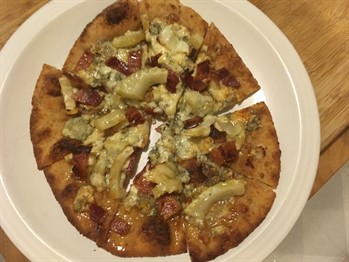 Cheers!
Rick DeBlasio

Shady Lane Cellars - General Manager