Tuesday June 14, 2016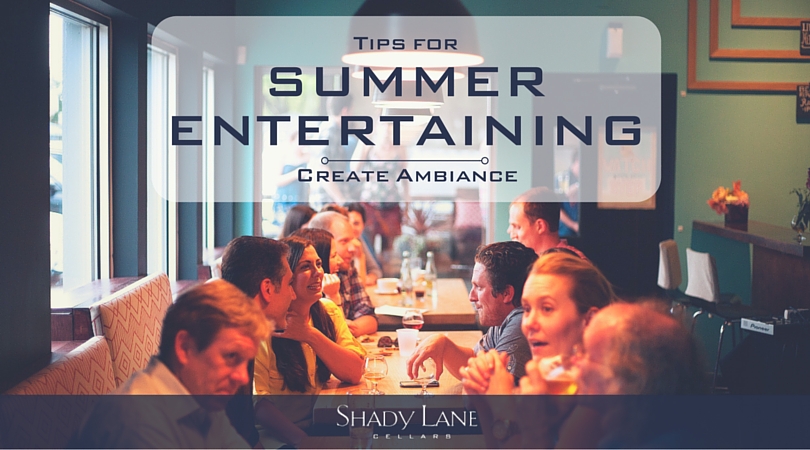 Create Some Ambiance
You've taken the time to invite your friends over, prepare food and beverages, the space you are hosting in should feel like it was meant for the party.  Take some time to put out any tables and chairs you might be using and set-up the bar.  If you need to clean, do it a day or two in advance so the morning of you are not rushed.  Using some candles and table cloths adds a nice element of sophistication.  Don't forget to pick up a small bouquet of flowers, or pull from your own garden, a simple centerpiece goes a long way.
The tasks you have the day of should be limited to putting out the food you have prepared, stocking the bar and welcoming your guests.  Limit your day of cooking to 1 or 2 main items and make it part of the party.  Grilling is a great centerpiece to a summer party.  What your guests see, smell and hear will all enhance their experience.
Caprese Skewers
Ingredients
Cherry Tomatoes
Fresh Mozzarella Bocconcini (bite size balls)
Fresh Basil
Balsamic Glaze or Balsamic Vinegar
Bamboo Skewers
Directions
Cut the cherry tomatoes and Mozzarella into equal halves.  In this order, on a skewer, place half a cherry tomato, 1 ripped section of Basil Leaf (approximately the size of a quarter), 1 half of Mozzarella and finish with the other half of the cherry tomato.  Repeat until you have your desired number of skewers.  Drizzle skewers with the balsamic glaze (a little bit goes a long way).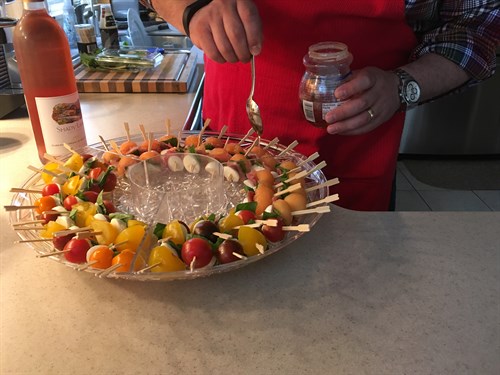 Wine Pairing: Shady Lane Cellars 2014 Hennessy Harbor White
Rick DeBlasio

General Manager - Shady Lane Cellars