Monday May 23, 2016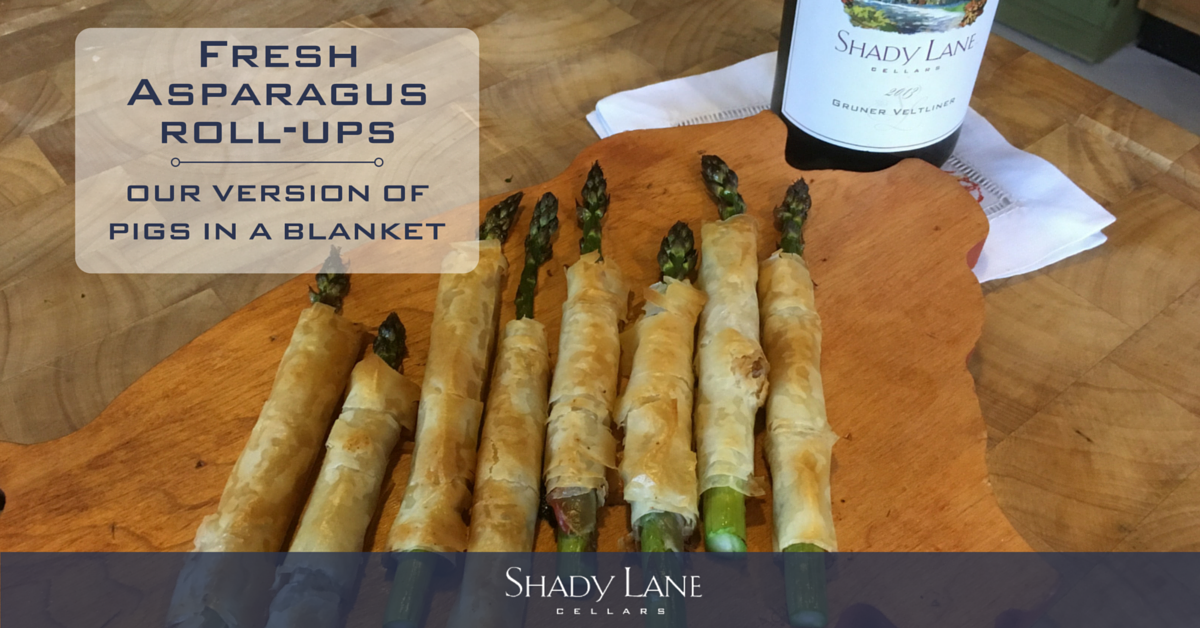 Fresh Asparagus Roll-Ups - Our Take on Pigs in a Blanket
Everyone I know has a fond childhood memory of Pigs in a Blanket (it may still be my wife's favorite guilty pleasure!). Those sweet juicy little sausages wrapped in soft, chewy yeast rolls were a necessity at any and all childhood birthday parties. For an easy, fresh and healthy upgrade, try this great recipe for Asparagus Pigs in Blanket.
Ingredients
3 ounces thinly sliced prosciutto, cut into 30 long, thin strips
30 asparagus spears, trimmed
10 (14 x 9") sheets frozen phyllo dough, thawed
Melted Butter
Preparation
Preheat oven to 450°.
1. Trim the bottom ends off of the asparagus and rinse in cold water.
2. Wrap 1 prosciutto strip around each asparagus spear, barber pole style.
 3. Place 1 phyllo sheet on a work surface (cover remaining phyllo to prevent drying); coat 
phyllo with melted butter and then cut crosswise into thirds to form 3
across 1 short end of each rectangle and roll them up.4. Arrange 1 asparagus spear (4 1/2 x 9") rectangles.
5. Arrange rolls on a baking sheet and coat with melted butter. Repeat this with all remaining ingredients and then bake at 450°
 for 10 minutes or until phyllo is golden and crisp.
6. Serve with your favorite glass of Shady Lane Cellars wine and enjoy!
Quick Tip:  Leave out the Prosciutto for a lighter vegetarian option!
Wine Pairing:  Match this with Shady Lane Cellars 2013 Grüner Veltliner for a light refreshing way to kick off an evening!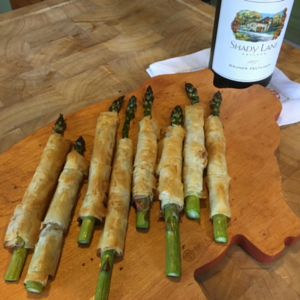 Rick DeBlasio

General Manager - Shady Lane Cellars