Monday May 2, 2016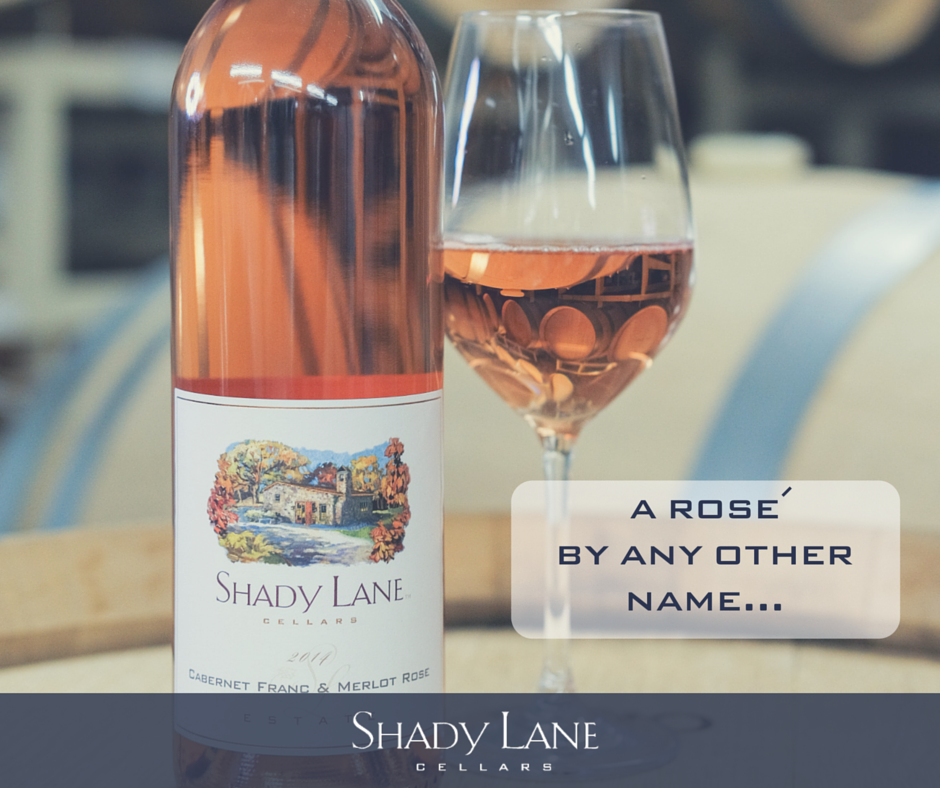 Spring is finally here: the flowers are blooming, the birds are chirping, and we are standing on summer's doorstep. This is the perfect time of year to break into a Rosé.
Now, rose' wines do have a following, but there are more opinions to sway in favor of "Team Pink." When someone mentions a rose', what comes to mind? Probably a sweet, mass-produced White Zinfandel or other such wine. However, the history of rose' goes back much farther than you think, and dry, styled Rose's are common around the world with France and Spain leading in production.
A Long, Rose' History
In fact, the very first wines to be made happened to be classified as rose's twenty-six centuries ago in Provence, France.
Before the development of modern techniques for red wine production, like maceration, and the emphasis on capturing higher concentrations of phenolic compounds (tannin) and color, red grapes would be pressed just like white grapes and the juice collected while the skins and other good stuff were discarded. Grape juice generally runs clear, or very light in color off of the press, whether the grape skin is white, pink, red or otherwise.  The color comes from those same skins.  Maceration is the process in which the pressed juice must soak with the skins. It is this process that gives red wine much of its color, character and structure, and in general is kind of like the fork in the road for red and white wine production.  
Throughout the Middle Ages, Rose' continued to be a tradition in Provence as monks produced the wine as a revenue source for the monasteries. Today Provence is still considered to be the pinnacle of Rose' production.
Grape varieties such as Grenache, Syrah, Sangiovese and Pinot Noir are some typical Rose' varieties, however; Rose' can be made from any red variety. Depending on region and winery style Rose's can be produced using different methods. There are several approaches to acquiring Rose' juice, and we will discuss saignee' and maceration. Saignee' is when a portion of red wine juice, usually around 10%, is removed from the red must. The pink juice is then fermented using white wine techniques. When making Rose' with the maceration method the red grapes are often destemmed, lightly crushed and left to soak or macerate until the juice is the desired color and flavor. Maceration can take anywhere from 2-20 hours. After this, the grapes are pressed and wine making proceeds with white wine methods.
Rose' styles are varied depending on region and winery. Some wines are fermented in stainless steel tanks or cement while others are barrel fermented with lees aging and stirring. Some Rose's go through malolactic fermentation and others do not; retaining the crispness of acidity. Shady Lane Cellars is delighted to share two different Rose's with unique flavors and aromas.
2014 Cabernet Franc Merlot Rose'
Using the maceration method, the estate fruit was destemmed and left to soak overnight.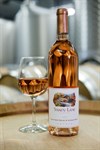 Color and skin tannin gently released and we pressed a beautiful pink juice the next morning. This wine was fermented in stainless steel and blocked from malolactic fermentation to remain bright and refreshing. A touch of residual sugar carries the balance of tart berry and green apple with a hint of orange zest and subtle minerality.
2014 Pinot Noir Rose'
The estate Pinot Noir Rose' was also made using the maceration method. After six hours the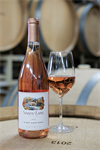 grapes were pressed, and beautiful pink juice was placed in a tank and 10% in French oak barrels. After primary fermentation, the wine was inoculated with a Pinot Noir-specific malolactic bacteria. Again 10% was placed in barrels and during fermentation and for several months after the barrels were stirred; a method called delestage. The fine lees stirring created the round body that carries lush strawberry and raspberry fruit, ripe pear and hints of vanilla.
Now, really to the point.  
Imagine sitting on your porch on a warm summer evening; the grill is going, and you're enjoying a cool, crisp glass of Rosé (from Shady Lane Cellars of course) Try our 2014 Pinot Noir Rosé, 2014 Cabernet Franc/Merlot Rosé, or for a hint of sweetness the 2015 Coop de Rosé.
That is where Rosé shines brightest. Serve it with food or enjoy it on its own. You can pound it on the porch or sip it with a white tablecloth because it's true beauty is in its versatility. Pair it with everything from Whitefish to bbq, backyards to beaches, but remember it goes best on a warm summer evening with your closest friends.
The 2014 Shady Lane Rose's are a beautiful interpretation of our Estate grown Pinot Noir, Cabernet Franc, and Merlot. Each is a true reflection of traditional Rose'; composed of elegance, structure and liveliness that will have you loving Pink in no time.
Cheers to a glass of the pink stuff!  
A collabaroation from Rick DeBlasio and Kasey Wierzba


General Manager - Shady Lane Cellars
Winemaker - Shady Lane Cellars